Solutions for Your Toughest Engineering Challenges
We make the parts—so you can focus on innovation
When precision is paramount, machining technology is the difference-maker. At Precision Tool Technologies, we combine our advanced machining equipment, experience and expertise to solve even your toughest engineering challenges. From electronics to pharmaceuticals, we serve a variety of industries—quickly turning around parts with challenging surface finishes, tight tolerances and complex contours.
We machine and mold unique lens geometries for the optical industry and offer a full line of standard products that will improve your finishing, surfacing and coating processes.
Thanks to our in-house metrology, quality control, coordinate measuring machine (CMM) and prototyping capabilities, our optical products meet even your toughest specifications for size, shape, refracting power—and more.
We also provide a variety of services to support our optical products, helping you improve lens quality and performance, increase throughput and reduce costs.
Our success in the optical industry is built on trust. For over 25 years, we've responded to the needs of our customers—creating long-term relationships that ensure success.
Learn More
We provide precision machining and molding services for leading equipment firms in the life sciences, biotechnology and pharmaceutical fields.
Using our cutting-edge technology, machine shop expertise and advanced quality control methods, we'll engineer your parts according to exacting standards—guaranteeing they operate safely while meeting your high expectations for quality and aesthetics.
Get A Quote
Electronic components must be compact and lightweight for use in today's ever-shrinking devices. We offer machining and molding services that meet these strict size requirements while also exceeding consumer demands for reliability, quality and cost.
From CNC machines to high-end mold presses, our cutting-edge manufacturing equipment can handle specialized materials and tight tolerances to produce small, unique parts.
Thanks to our integrated CAD/CAM solutions, we also achieve high process reliability—enabling us to put your parts into production as soon as prototyping and testing are completed.
Get A Quote
In today's highly competitive industrial market, we offer precision machining equipment and expertise that will help you bring new, high-quality products to market faster.
We're committed to improving your manufacturing efficiency and minimizing costs. We customize every project according to its unique form and function and provide added value through assembly, warehousing, packaging services and more.
We accommodate blanket orders, short lead times and small, medium and large batches. We also offer various design-for-manufacturability services. No matter your industrial challenges, our team of engineers and specialists are ready to work with you.
Get A Quote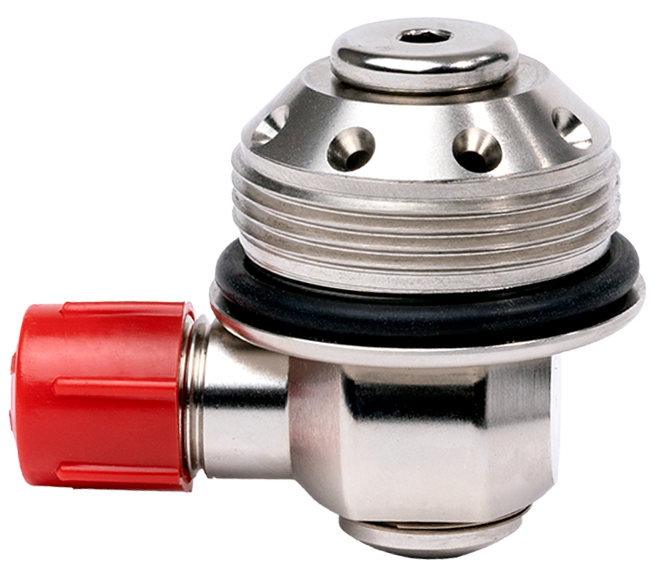 We engineer and test components for use in inflatables, evacuation systems and other critical inflation control applications on land, sea and in the air. These parts feature rugged designs that can withstand even the toughest conditions, getting the job done when rapid deployment is not only expected—but necessary.
More Info
Let's Talk About Your Struggles
Our contract manufacturing capabilities can help you bring your products to market faster without breaking the bank. To learn more about how we can meet your unique application needs, contact us today.